Sustainable Operations/Supply Chain
·
Landskrona
Utility Engineer at Oatly
Are you looking to start a career as a Utility Engineer at Oatly in Landskrona? Join us on a journey where you'll drive sustainability, innovate processes, and make a positive impact on the world!
Join our team, be a part of the action, and help us drive and develop utility processes to their full potential. As a Utility Engineer, you'll have the opportunity to work closely with experienced professionals, gaining valuable insights and experience along the way. Reporting to the Site Service Manager, you'll receive guidance and mentorship to support your professional growth. At Oatly, we are committed to nurturing talent and fostering a culture of innovation.
WHAT´S IN IT FOR YOU
You will be responsible to plan and coordinate the utility engineering activities facilitating efficient, best practice and safe manufacturing operations across the site, making sure we have the best utility processes. Here you will collaborate with both internal and external parties, such as Production, Quality, Maintenance, Finance, SHEQ and other departments within Oatly.
Here's the kind of thing you'd do,
Provide technical support to organization during product scale-up and troubleshooting activities, as well as operations, quality, and maintenance functions with the aim of reducing manufacturing losses and driving predictability
Assist the quality group to ensure compliance with regulatory requirements.
Quantify and improve long term capacity and OEE.
Manage or participate in projects including process changes and installations of utility equipment.
Identify, justify, and implement applicable capital (and OPEX) projects.
Analyze utility systems and drive continuous improvement projects.
Act as utility expert at site.
Develop and co-ordinate planned maintenance activities.
Participate in sourcing of maintenance/service agreements.
This is the job today – but who knows what tomorrow brings? Oatly is still changing so being comfortable with change will really help you grow in the role.
THAT'S WHERE YOU COME IN'
We look favorably upon applicants with relevant education, including both YH and university. If you happen to rock a Master's degree, consider it the cherry on top, but no pressure! 😄🎓 What matters most to us is your competence and experience in the field. 
You've got to be in the utility superhero league with a minimum of 2 years of experience, preferably in the fantastic world of food manufacturing or the epic process industry!
It is a qualification if you have experience in project management as well as 3D CAD and/or Auto Cad.
As a team player, you've gotta be a rockstar communicator, both in English and Swedish. You're not just a problem-solver; you're a problem-conqueror! Plus, you're as cool as a soft surf sundae on a hot summer day – totally prestige-less. You can switch between the big-picture strategy and the nitty-gritty action like a pro. And let's not forget, you're a task-juggling ninja, acing those surprise missions.
Thinking about the big picture, rather than the job description bullet points, and prioritizing doing things for real rather than creating a perfect plan that never sees the light of day (even it is a very pretty plan).
YOUR APPLICATION
We value diversity and inclusion and welcome people from all backgrounds who see sustainability and health as important values. Even if your experience doesn't align perfectly with every qualification in the job description, we encourage you to apply anyway. If you have the curiosity, passion, and collaborative spirit, let's do this together! It will be fun!
Please apply at the latest 28/9.
We treat all candidates equally: If you are interested, please apply through our application system - any correspondence should come from there. This will ensure that the candidate experience is smooth and fair to everyone!
THE OATLY WAY
Oatly is a company built on the idea of change. Our mission is to help people upgrade their everyday lives and the health of the planet by making tasteful oat-based food products accessible to a wider audience in a world-class manner. It's why we come to work every day. With head office in Malmö and production in Sweden, Netherlands, China, Singapore and the US, our products are available in almost 30 countries across Europe, North America and Asia. We are the world's original and largest oat drink company, born in Sweden (not Finland).
#LI-TA1 
Department

Role

Engineering

Locations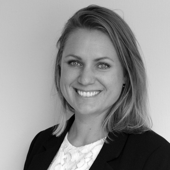 Contact
Karin Kling
Talent Acquisition Specialist – People & Culture
Sustainable Operations/Supply Chain
·
Landskrona
Utility Engineer at Oatly
Are you looking to start a career as a Utility Engineer at Oatly in Landskrona? Join us on a journey where you'll drive sustainability, innovate processes, and make a positive impact on the world!
Loading application form