Research Scientist in Analytical Chemistry
Oatly was founded back in the 1990s and is based on Swedish research from Lund University. The company's patented enzyme technology copies nature's own process and turns fiber-rich oats into nutritional liquid food that is perfectly designed for humans. Today, Oatly is a global company dedicated to upgrading the lives of individuals and the wellbeing of the planet through a lineup of original oat products.
THE OATLY WAY
Oatly is a company built on the idea of change. Our mission is to help people upgrade their everyday lives and the health of the planet by making sustainable, great-tasting, oat-based food products accessible to a wider audience in a world-class manner. And because health and sustainability are so close to our heart, we are more than just another food company – we are a lifestyle company. Our growth is fast - and accelerating. More and more people choose to switch to a plant-based diet for the sake of their health and the planet. With headquarters in Malmö and production in Sweden, the Netherlands, Singapore and the US, our products are available in almost 30 countries across Europe, North America and Asia.
Oatly's success is based on strong science knowledge. To continue in this tradition, we have established a research organization dedicated to Food Science. We are based in the Science Park in Lund but work in closely with the best scientists in the world.
THE ROLE
Grab the opportunity to join Oatly as Research Scientist in Analytical Chemistry – Mass Spectrometry.
As part of the scientist staff in the Analytical Chemistry Platform at Oatly, you will develop new methods based on mass spectrometry coupled to different chromatography techniques. You will work with many business functions at Oatly, including scientists in Food Science and Global Food Innovation. The Analytical Chemistry Platform develop projects across different functions including Food Sciences, Global Innovation among others. The laboratory is equipped with several in tandem-mass spectrometers and chromatography techniques. You will be part of a dynamic and collaborative environment carrying out world class research.
WHAT YOU WILL DO
As Research Scientist, you will be responsible for the following tasks:
Design, develop and execute experimental workflows from sample preparation to data processing and analysis based on project needs.
Implementation of state-of-the-art chromatography and mass spec technology to increase the analytical portfolio.
Contribute to the design of studies with other groups in Food Science Department and other departments at Oatly.
Perform and validate targeted and untargeted LC-MS/MS analyses in different matrices from oat kernels to biological samples tissues from in vivo studies.
Actively contributing for the maintenance and running of the Analytical Lab facilities.
Operation, maintenance and troubleshooting of LC-MS/MS (Orbitrap) and GC-MS.
Responsible for keeping sample records and analytical data in electronic platforms and internal systems.
Write standard operation procedures, protocols, and work instructions.
Write reports and peer-reviewed publications.
Present results to different stakeholders and propose follow-ups to further steps in the project.
WHO YOU ARE
You are passionate about improving the health of humans and planet and the role that a balanced diet has a key role to play.
You are an expert in chromatography and mass spectrometry and a curious person who wants to understand the why of different oat-process using analytical chemistry techniques. You are a researcher with a demonstrated track record in driving research within an academic or corporate research institution. You have a sharp and creative mind, with an analytical mindset to understand complex situations. You are goal oriented and know how to implement analytical projects using the chromatography and mass spec technology in house and in external facilities.
You are a supportive, collaborative, and inclusive scientist who likes to work in team. You are good at adapting to new situations and make the most of every opportunity. You are an excellent communicator, able to explain complex science concepts to a range of audiences.
EXPERIENCE AND QUALIFICATIONS
To thrive and be happy in this role, we believe that you have the following qualifications and experience:
PhD and/or postdoctoral training in chromatography and mass spectrometry
At least 2 years of experience working with targeted and untargeted LC-MS/MS and GC-MS, in an academic or industrial environment.
Experience analyzing different types of samples.
Trained in operating and troubleshooting LC-MS/MS and GC-MS instruments.
Working knowledge in method development and validation.
Experience in proteomics and/or is desirable
Experience in experimental design and statistical knowledge.
High interest in mass spectrometry and willing to explore different areas (from food to clinical samples).
Curious, team player and ease to interact in a multicultural environment.
Fluent in English (oral and written).
COME JOIN US
We welcome people from all backgrounds who see sustainability and health as important values. The position is based in Lund, Sweden, but our outlook is global. We can offer relocation assistance where appropriate.

If you have the curiosity, passion and collaborative spirit, work with us, and let's do this together! It will be fun! Please apply at latest on May 30th 2022.

Department

Food Science

Locations

Lund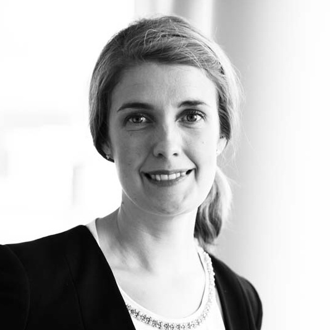 Contact
Camilla Wern
People & Business Partner – People & Culture
GUIDING PRINCIPLES
Sustainability, health and trust are our core values and the foundation for our existence. These principles align us, but give us enough space to adapt them to our reality. If you plan to join us, our principles will help you get the hang of our culture quicker. We bring them to life by living them every day.
About Oatly
Oatly is a company built on the idea of change. Our mission is to help people upgrade their everyday lives and the health of the planet by making tasteful oat-based food products accessible to a wider audience in a world-class manner. It's why we come to work every day. Headquartered in Malmö, Sweden, the Oatly brand is available in more than 20 countries globally.
Research Scientist in Analytical Chemistry
Loading application form
Already working at Oatly ?
Let's recruit together and find your next colleague.