Start-up Manager to Oatly in Landskrona
The Oatly Way
We are the world's original and largest oat drink company. For over 25 years, we have exclusively focused on developing expertise around oats: a global power crop with inherent properties suited for sustainability and human health. Our commitment to oats has resulted in core technical advancements that enabled us to unlock the breadth of the dairy portfolio, including alternatives to milks, ice cream, yogurt, cooking creams, and spreads. Headquartered in Malmö, Sweden, the Oatly brand is available in more than 20 countries globally.
Why get involved with Oatly, you ask?

How do you solve a problem like a broken planetary food system?
We have a few ideas, and oats are a prominent part of our solution. But so are you! Our Global Engineering & Automation department is growing, just like our sustainability ambitions.

Are you keen to put your technical project management skills to work driving a shift to a more sustainable food system? Maybe even have some fun and develop your own skills along the way? Then you're in the right place. Keep reading and see if it's a match for both of us. We hope so!


Here's what you would do,


As a Start-up Manager in our Global Engineering & Automation team, you will secure the operations readiness from project commissioning to project hand over.
You'll be reporting to our Global Engineering PMO Manager, and work cross-functionally with overall Project Manager, Production Supervisor, Site Manager, and other stakeholders internally and externally. You'll be placed at our Landskrona site.

This is an excellent chance for an experienced CAPEX project management professional with experience from the food or process industries to contribute to our sustainability mission by leading project activities for successful project handover to our sites!


Here's what the role involves:

To be part of the delivery of a supply network capable of consistently producing safe, efficient, and sustainable finished products with operations in all 3 regions (EMEA, APAC, AMER) and at budget.

As a Start-up Manager, you'll mostly be focusing on:
• Throughout CAPEX projects, ensure activities to enable a successful start-up of a new production site or new installed production line

• Collecting and securing startup requisites in the conceptual and basic design phases of CAPEX projects regarding startup content

• Together with the site organization ensure appropriate number and timing of site staffing, to secure operation readiness according to time plan

• Standard Operation procedures support to the operation of the process or plant until required deliverables are achieved

• Ensure the Global engineering deliverables in the project Startup phase such as SAT report, Maintenance manual, warranty files etc.

• Lead the Handover of project to Operations, ensuring that the project scope is achieved within the agreed cost, production ramp up, capacity and timing

• Compliance to templates and methodologies are crucial to ensure sustainable success and take learnings for future projects.

• In CAPEX projects, presence at site during startup is essential.

• Create and facilitate a positive and open atmosphere, where cross functional teamwork is key in solving challenges

This is the job today – but who knows what tomorrow
brings? Oatly is still growing and so being comfortable with change will really help you grow in the role.


Here's the kind of experience, qualities, and approach that we're looking for at Oatly:


• We believe you have 10+ years of project management experience, delivering Capex projects in the food production/process/pharma industry, regarding new site or line start up

• You have a good command of Lean/Production system and Early Equipment Methodology (EEM), implementing new processes, solutions, and improvements

• You're excellent at stakeholder management, coordination and synchronizing across teams and departments, networking internally and externally

• You're an outstanding communicator, and see information and knowledge transfer and training of co-workers as paramount for successful deliveries

• You're as passionate about safety, quality, and sustainability as we are

• Education-wise, you'll probably have a MSc. in Engineering (Food, Chemical, Mechanical, or similar) or other degree

• You communicate fluently in English, Swedish is a bonus


As a person, we believe you are highly professional with a business mindset:
• Organized, structured, with a high level of efficiency, and problem-solving approach
• High integrity and confidentiality
• An outspoken team-player with people at heart, a positive mindset, and flexible to change
• A willingness to travel and stay on-site for longer periods of time (approx. 100-150 days/year)

But also, committing to our Guiding Principles. Two of them are extra important in this role: 

Get in the game
Thinking about the big picture, rather than the job description bullet points, and prioritizing doing things for real rather than creating a perfect plan that never sees the light of day (even it is a very pretty plan).

Listen for clues
Enjoying listening to others' viewpoints and contemplating, "does this have a seed of greatness?" Or maybe something less grand, but you get the picture. Trying to understand your colleagues!


Your Application

We welcome people from all backgrounds that think sustainability, health and transparency are mega-important. So, send in that CV, cross your fingers and whisper a little prayer to the powers that be. It will be fun, or at least a good time. Promise!

Please send that CV no later than Jan 30th!

* Whether or not we are a cult is debatable, but if we are, it's the nice squishy kind. Do not be afraid, humans.


#LI-TA1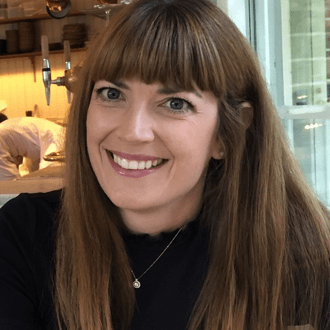 GUIDING PRINCIPLES
Sustainability, health and trust are our core values and the foundation for our existence. These principles align us, but give us enough space to adapt them to our reality. If you plan to join us, our principles will help you get the hang of our culture quicker. We bring them to life by living them every day.
About Oatly
Oatly is a company built on the idea of change. Our mission is to help people upgrade their everyday lives and the health of the planet by making tasteful oat-based food products accessible to a wider audience in a world-class manner. It's why we come to work every day. Headquartered in Malmö, Sweden, the Oatly brand is available in more than 20 countries globally.
Already working at Oatly ?
Let's recruit together and find your next colleague.