Senior Scientist in Cereal Science and Technology
Senior Scientist in Cereal Science and Technology at Oatly, you will develop and implement world-class research that contribute towards making the most delicious plant-foods.
Oatly was founded back in the 1990s and is based on Swedish research from Lund University. The company's patented enzyme technology copies nature's own process and turns fiber-rich oats into nutritional liquid food that is perfectly designed for humans. Today, Oatly is a global company dedicated to upgrading the lives of individuals and the wellbeing of the planet through a lineup of original oat products.
THE OATLY WAY
Oatly is a company built on the idea of change. Our mission is to help people upgrade their everyday lives and the health of the planet by making sustainable, great-tasting, oat-based food products accessible to a wider audience in a world-class manner. And because health and sustainability are so close to our heart, we are more than just another food company – we are a lifestyle company. Our growth is fast - and accelerating. More and more people choose to switch to a plant-based diet for the sake of their health and the planet. With headquarters in Malmö and production in Sweden, the Netherlands, Singapore and the US, our products are available in almost 30 countries across Europe, North America and Asia.
Oatly's success is based on strong science knowledge. To continue in this tradition, we have established a research organization dedicated to Food Science. We are based in the Science Park in Lund but work in closely with the best scientists in the world.
THE ROLE
Grab the opportunity to join Oatly as Senior Scientist in Cereal Science and Technology
You are passionate about improving the health of humans and planet and the role that a balanced diet has a key role to play.
You will undertake world-class research in the area of cereal science and technology, contributing to Oatly's knowledge base using a holistic ''earth to earth'' approach, from raw oats to their metabolic effects in humans, using a systematic and robust scientific approach.
You will consider how food processing affects the behaviour of cereals at the micro and macroscales, influencing stability and sensory perception including aroma, taste, texture and colour. You will help develop technologies and methodologies that robustly assess raw materials and their changes during processing.
You will work under the leadership of the Head of Food Process and Engineering to initiate and deliver projects that feed into the long-term innovation pipeline and products goals of Oatly. You will collaborate with other groups in Oatly, but also externally to achieve goals. You will support and inspire scientists working in your team to carry out world class research within a dynamic and inclusive environment.
WHO YOU ARE
You are an expert in cereal science and technology with a demonstrated track record in research within an academic or corporate research institution. You have a sharp and creative mind, with an analytical mindset to understand complex situations. You are goal oriented and know how to initiate and implement ambitious research plans. You are collaborative and will use your scientific network to seek out the best opportunities to make progress. You are good at adapting to new situations and make the most of opportunities. You are an excellent communicator, able to explain complex science concepts to a range of audiences.
EXPERIENCE AND QUALIFICATIONS
To thrive and be happy in this role, we believe that you have the following qualifications and experience:
PhD and/or postdoctoral training in Cereal Science and/or Technology.
A minimum of 8 years of experience in driving original research in cereal science in an academic or industrial environment.
Working knowledge of cereal processing techniques such as dry/wet, milling and extrusion.
Working knowledge of formulation of cereal products.
Working knowledge of techniques to assess ingredients or finished products such as rheology and/or microscopy.
Clear track record of research project design, management and delivery.
Proven track record of research communication through for example peer-reviewed publications.
Evidence of leadership in an academic and/or industry environment.
Evidence of effective staff and student project supervision.
Fluent in English (oral and written).
COME JOIN US
We welcome people from all backgrounds who see sustainability and health as important values. The position is based in Lund, Sweden, but our outlook is global. We are able to offer relocation assistance where appropriate.
If you have the curiosity, passion and collaborative spirit, work with us, and let's do this together! It will be fun! Please apply at latest on December 6th 2021

Department

Food Science

Locations

Lund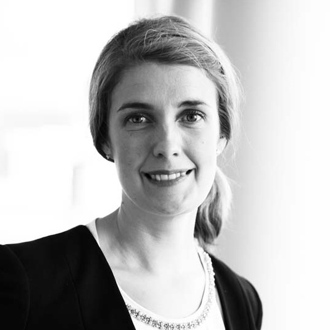 Contact
Camilla Wern
People & Business Partner – People & Culture
Related jobs
GUIDING PRINCIPLES
Sustainability, health and trust are our core values and the foundation for our existence. These principles align us, but give us enough space to adapt them to our reality. If you plan to join us, our principles will help you get the hang of our culture quicker. We bring them to life by living them every day.
About Oatly
Oatly is a company built on the idea of change. Our mission is to help people upgrade their everyday lives and the health of the planet by making tasteful oat-based food products accessible to a wider audience in a world-class manner. It's why we come to work every day. Headquartered in Malmö, Sweden, the Oatly brand is available in more than 20 countries globally.
Already working at Oatly ?
Let's recruit together and find your next colleague.